It could be already the right time for the first harvesting of the season at Xwejni salt pans! But in April, Mother Nature still claims her space.
Xwejni salt pans have been in this location since Roman times. The position, the climate, the rock and the good quality of the sea water are perfect ingredients for salt harvesting.
Rock-cut salt pans can be found in more than a location over the Maltese Islands but when you talk about "The Salt Pans", then you are talking about Xwejni.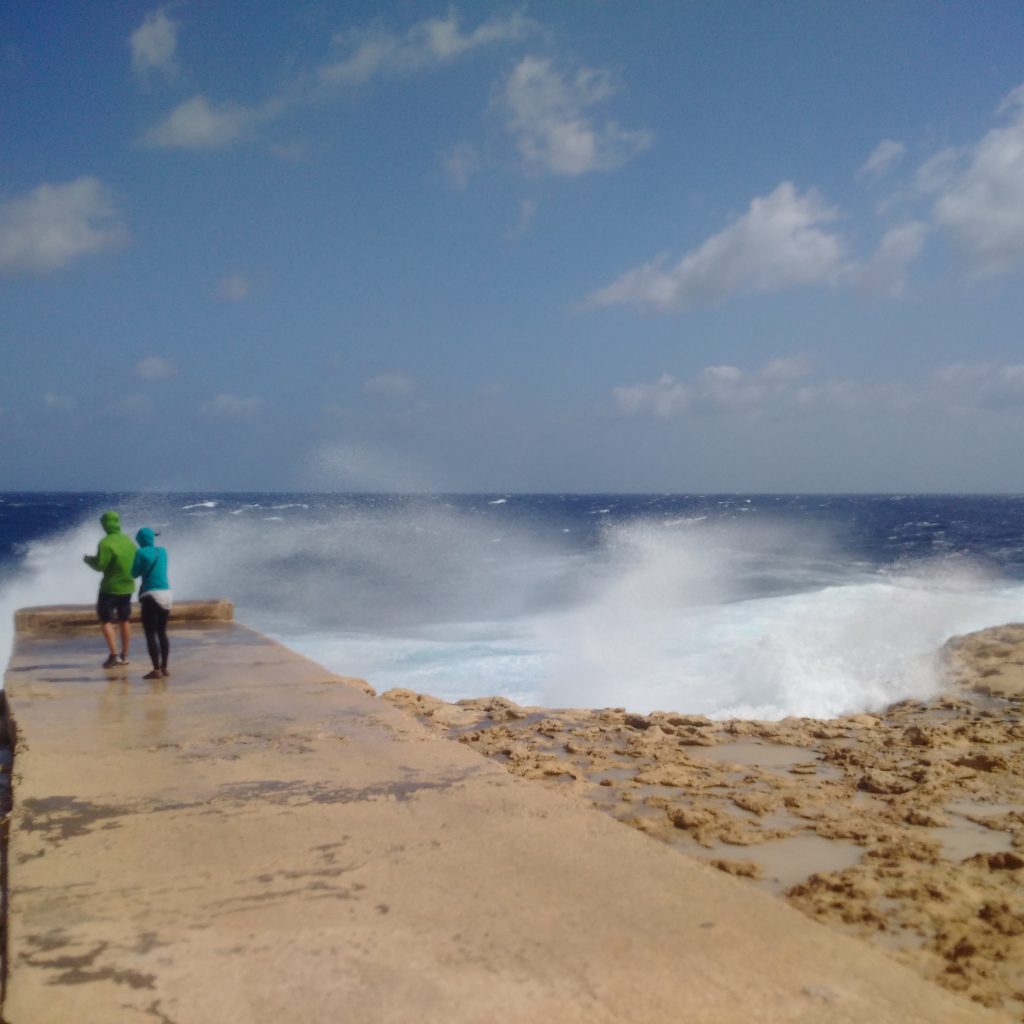 I'll come back to this topic in June or July, the peak of the season, in the meantime, this is a nice article by Claire Borg.
Rough sea at Xwejni salt pans
ultima modifica:
2016-04-26T11:57:12+00:00
da