San Dimitri Chapel is built on a promontory just outside the village of Għarb.
The chapel, as we see today, has been built in 1736 after an earlier version.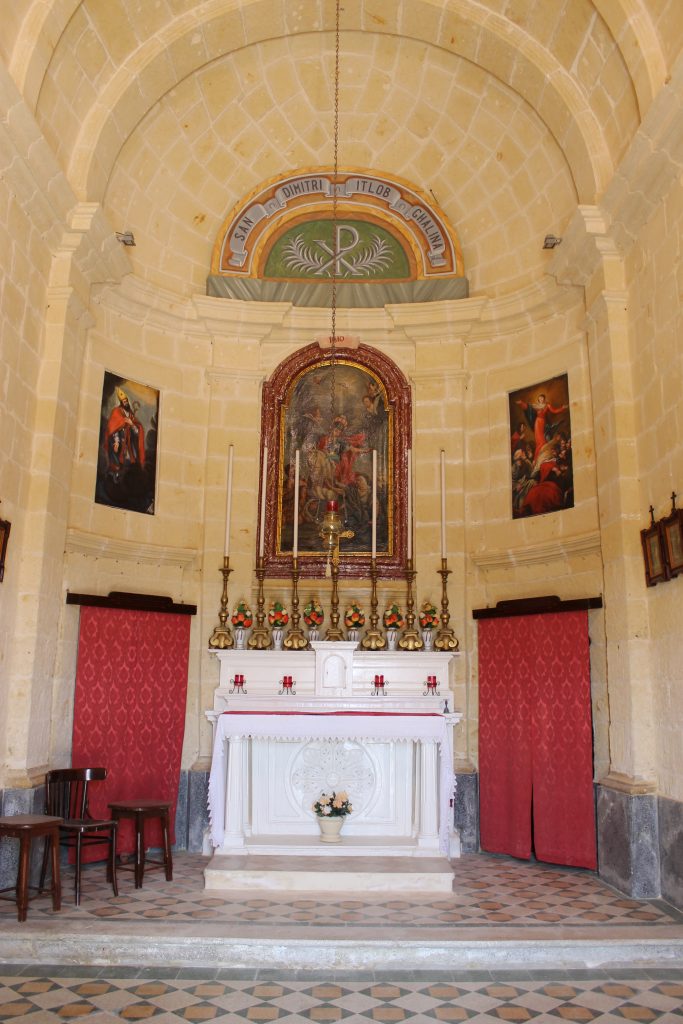 The altarpiece shows St. Demetrius on horseback.
An old woman is praying on his left and the young man on his right is in chain.
It refers to the legend of Żgugina and her son Mathew who was taken prisoner by the  corsairs.
St. Demetrius heard her supplication and Mathew was freed from captivity.
San Dimitri Chapel has been restored in 2013 by the Gharb Local Council.  75% was financed by the European Union and 25% was from the Government of Malta.
The feast in honor of St. Demetrius is celebrated on the Sunday following the 9th October.
The chapel can be reached by a country road and it's not far from  the Gordan Lighthouse.
San Dimitri Chapel
ultima modifica:
2016-09-01T12:33:53+00:00
da